This page is dedicated to my only true love
=-- Pink Floyd --=

Pink Floyd's music, colorful, imaginative
surrealistic, and highly inventive!

All band members from left to right (Nick Mason, Syd Barrett, Dave Gilmour, Roger Waters, Rick Wright)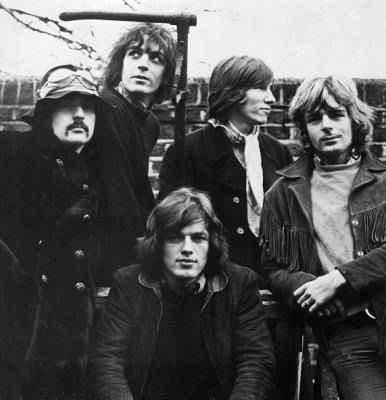 The Aviv Stern <-> Pink Floyd Connection
It all began at the age of 10, i was visiting my uncle, which is an old rocker. he sat me down
with a pair of earphones, and gave me a tour back to the 70's world of rock. i liked most of what
he gave me to listen, but it was one thing that really caught my mind, it was a series of clock
ticks, which suddenly out of the blue, turned into many clock's ringing ! that was my first
pink floyd experience with dark side of the moon's time. when i came back to my house i was
obsessed with getting that amazing song that i have heard. i remembered the triangles shape from
the record, and while searching my fathers record collection, it was just there ! from that day,
i started to listen to it, and later to discover more and more of pink floyd artworks.
These are my Pink Floyd Tattoos..
The Prism is located at my right arm, and the "In the Flesh?" well, figure it out..!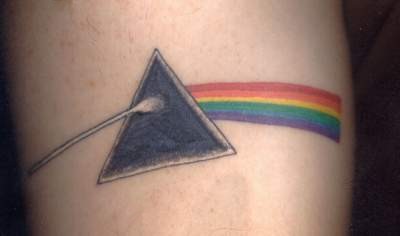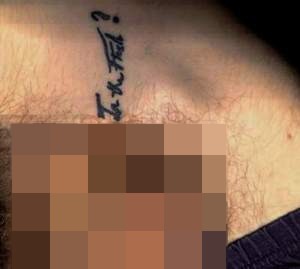 My Top Ten Favorite Pink Floyd Albums:
1. Dark Side of The Moon
2. The Wall
3. The Piper at The Gates of Dawn
4. Wish You Were Here
5. A Saucerful of Secrets
6. Meddle
7. Animals
8. Relics
9. The Final Cut
10. Atom Heart Mother
Some Silly Floydian Facts About Me & Pink Floyd
1. I had about 5 pink floyd t-shirt, out of that 5 - 1 was stolen, 1 god defaced, 1 got faded.
2. Now i have only 3.
3. When i was 15, i bleached my hair, and dyed the prism shape at the back of my head.
4. At the age of 18 i tattooed the prism shape on my upper right arm & In The Flesh in a lower area.
5. I got my The Wall double CD in Lithuania. (near poland)
6. I think that listening to "Shine on You Crazy Diamond" is much better than sex!
7. I hate listening to pink floyd as background music or clubs music.
8. My holy triangles is: Waters the father, Gilmour the son, and Barrett the holy spirit.
9. My goal is to see them play live, and that's hard when you live in israel and serve the armed forces..
10. Last but not least: I just LOVE their music!



The band during the DSOTM recording. no syd.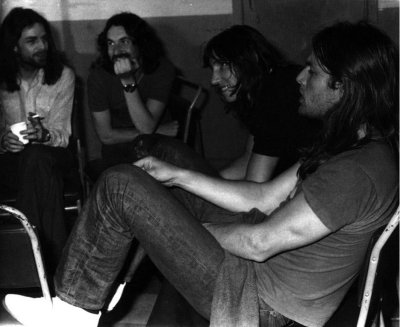 This is one of my favorite photos, pink floyd, london 1967.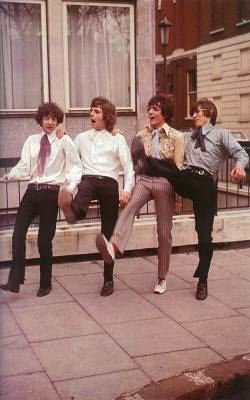 CLICK HERE TO GO BACK TO MY WEB SITE


This page was designed by

- September 2000
All HTML work by

(c)